DESCRIPTION
Product Detail:
HF-125PE is a Direct drive and dust-free: suitable for clean rooms in microelectronics, food and medical industries.
It comes with with variable speed controller, can precisely optimize the fan's speed and low energy.

Versatile Application: Suitable for industrial, household and horticulture ventilation applications for air clean and temperature control.
Design:
A fundamental solution to sound.
Precision balanced for quiet and vibration-free operation
Smaller in size: The design of HF-200PE Mixed Air Flow is smooth and smart. It can be mounted easily and without any extra efforts.
Powerful and Silent: The improved Mixed flow design combined with a EC motor which is self maintained for a truly quiet and energy efficient performance.
High quality material: UV and corrosion resistant, durable plastic housing ideal for long duct runs, suitable for air temperatures from -4℉ to 140℉.
Circular Duct Fan:
Duct Size: 5"| Airflow: 330 CFM | Air Pressure: 513 Pa | Voltage: 100-240V

Pure copper wire motor: sealed all copper motor, high quality, low noise, good conductivity, low-temperature rise, high efficiency, long service life and maintenance-free.

Metal housings meet code requirements for both residential and commercial applications. High-quality EC rotor motors ensure long life and dependable performance.
Inline duct fan's blade and the body are made of environmental protection material, light weight.
Permanently lubricated ball bearing motor for maintenance-free operation
Eco:
Long life: Long life NMB ball bearing motor (up to 50,000hours) with thermal overload protection
Air Quality: The Air Purification is AI based, thus you can sit back and relax pure air throughout your room, bathroom or commercials.
Power and Performance:
Power Consumption: It has a very low power consumption rate. The efficiency is due to by its latest mechanism.
Application Scenarios: We have designed it to quietly ventilate grow tents, transfer heating/cooling to rooms, circulate fresh air, cool AV closets, exhaust odours with excellent heat exchange rate.
Easy access to motor and impeller, no need to dismantle duct work
Low Noise:
This product comes with low noise technology. High quality blades and machine performance makes the very low noise.
One more important aspect comes with zero vibration, which indicates the perfection of manufacturing of the product.
Usability:
It can be easily installed for home, rooms, bathroom ventilation and grow room ventilation or even commercials.
Hongguan, while manufacturing the products focuses on every aspects of quality and usability.
There are variation speed ranges for all type of uses.
Removable duct ends with locking tabs for quick removal and easy maintenance.
Summary:
The Air directly pressurized in wheel and airflow pattern improved, easy access to motor and impeller, no need to dismantle duct work. Also to reduce or remove the sources of pollutants and to ventilate with clean outdoor air. In addition, research shows that filtration can be an effective supplement to source control and ventilation. HF-125PE Mixed Air Flow is best circular Flow with smart air flow. The installation is really easy and can be done in few minutes. The product comes with high quality air purifying technology powered by AI. This is perfect product to buy in 2021 equipped with all the necessities.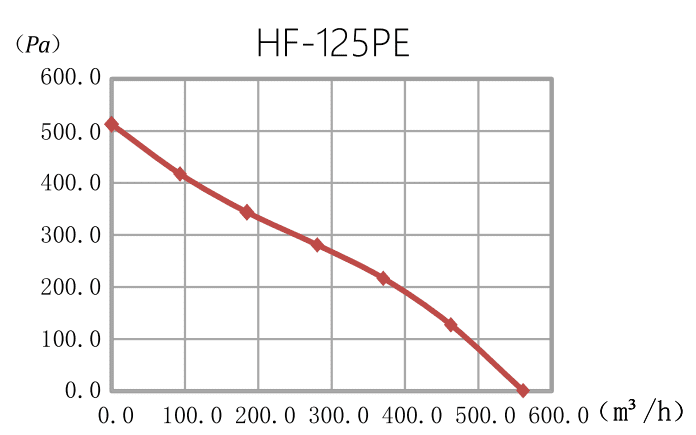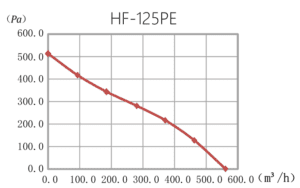 TECHNICAL SPECS
Model
Voltage
Size
(mm)
Current
(Amps)
Power
(W)
Air Speed
(RPM)
Airflow
(m³/h)
Air Pressure
(Pa)
Net Weight
(Kg)
HF-125PE
100-240V
125
0.47
MAX.0.94
70
3800
561
513
1.5
Q&A
- Can we order goods from you directly?
Yes, we look forward to receiving your order. However, please note our minimum purchase quantity. f you require smaller quantitieswe will be happy to arrange an individual delivery. We would be delighted to assist you.
- Can i get a discount?
This depends on the specific situation, you can call directly to consult.