DESCRIPTION
Design:
The fan body is made of steel construction with power-coated baked paint.
Compact Design: It has a 4-inch compact design and high-quality stator-blade fans with a high static pressure rating.
Fan motor features a permanently lubricated bearing that operates quietly and requires no maintenance.
Easy to maintain: Lighter material fans can be easily cleaned when you deem it necessary. Moreover, certain fans have self-cleaning characteristics, making daily maintenance that much easier.

The aerodynamically designed centrifugal impeller of this unit delivers strong airflow with a disproportionately low sound profile.
Eco:
According to aerodynamics, the balanced blades are engineered to minimize noise and vibration, they are ideal for boosting supply air, return air, or venting.
Remove heat from the system to solves air delivery problems without major system rework or expense.
Inline Booster:
Duct Size: 4"| Airflow: 25CFM | Air Pressure: 48 Pa | Voltage: 220-240V | Power: 15W
Suitable for various environments such as workshops, indoor growing rooms, warehouses, etc.
Fluted on both ends to be easy mounted inline with the existing ductwork to increase airflow.
Power and Performance:
Power Consumption: The HI-100IS Booster Fan is very power efficient with just 15W consumption. It can save power up to %110.
It has an RPM of 2800-3o00 to blow out the best airflow.
Product Durability: The best HI-100IS Booster Fan with a rust-free coated steel body.
Low Noise:
This product comes with low noise technology as compared to other loud booster fans. High-quality design and blower fan blades make low noise and low vibration over all the speed ranges.
There is no other noise or vibration in this product due to its compact and stiff design.
Usability:
It can be easily installed to cover huge areas like halls and official use or home use.
Hongguan Fans, while manufacturing the product focuses on every aspect of quality and usability for any type of use.
Multiple sizes. These fans are available in several sizes to accommodate diverse applications—such as those found in tight spaces or difficult to reach areas.
Summary:
The HI-100IS is 4 inches based 15W Booster Fan that can be used in the most effective ways to improve your indoor airflow. The power consumption of jus 4oW makes it power efficient. HI-100IS air purifier has a powerful air throw with a fan speed of 2800-3000 RPM for an airflow of 25m³h, thanks to AC motor. It is made as an inline-duct booster fan and it can be installed easily in just a few minutes at desired placements with all the necessary equipment packed with the package. It can also purify the air and airborne particles through filtration(on-demand). This is the perfect product to buy in 2021 equipped with all the necessities.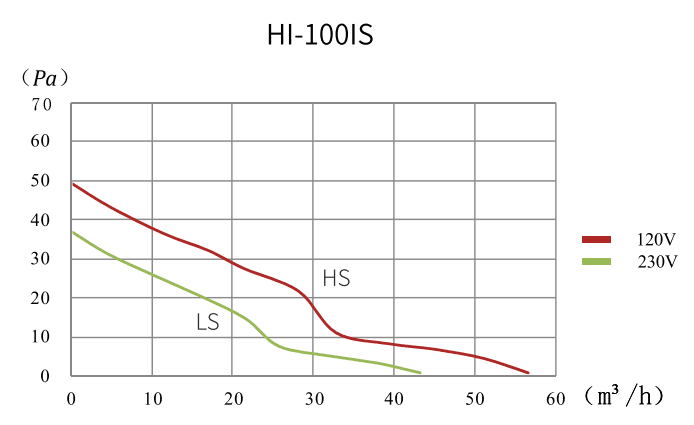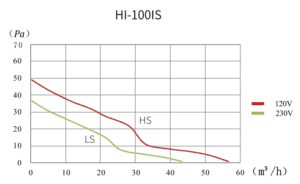 TECHNICAL SPECS
Model
Voltage
(V)
Size
(mm)
Current
(Amps)
Power
(W)
Air Speed
(RPM)
Airflow
(m³/h)
Air Pressure
(Pa)
Net Weight
(Kg)
HI-100IS
220~240/50
100
0.11
15
2600
43
36
0.8
100~120/60
0.15
15
3200
56
48
Q&A
- Can we order goods from you directly?
Yes, we look forward to receiving your order. However, please note our minimum purchase quantity. f you require smaller quantitieswe will be happy to arrange an individual delivery. We would be delighted to assist you.
- Can i get a discount?
This depends on the specific situation, you can call directly to consult.