DESCRIPTION
Product Detail:
Ultra Silent inline fan body is made of environmental protection material with beautiful lines and light weight, double insulation
Ultra Smart speed control with three level ranges. Free!
Design:
Powerful and Very Silent: Mixed flow design combined with a EC motor for a truly quiet and energy efficient performance. With variable speed controller, can precisely optimize the fan's speed and low energy.
Duct Fan inside produced with acoustic hole and acoustic cotton to reduce noise level.
Fan blade is designed according to hydrodynamic principle to reach the optimal airflow and air pressure, high efficiency working and low energy consumption.
Ultra Silent - Eco-Watt Powered:
Duct Size: 5"| Airflow: 329 CFM | Air Pressure: 494 Pa | Noise: 25 dB | Bearings: Dual Ball
It can be designed with user friendly features such as time delay, temperature sense, humidity sensor or other customized functions.
Backdraft damper designed inside, to prevent return air and insects.
Stable performance: set with slow starting, no influence during voltage fluctuation.
Double diameter connection, sealing-up, leak-proof and shockproof.
In automatic mode, the controller controls the fan at high speed when the air quality is higher than the set value (temperature, humidity, VOC value), and the fan stops only when the air quality is lower than the set value
Eco:
Lower air connection costs and faster installation. Protection Grade: IP44
The silent duct fans offers solution to ventilation problems, especially in places where people work and live and low sound level is required, such as meeting room, office, hotel, public place, residence, hospital, gym and etc.
Auto detect environmental temperature.
Power and Performance:
Power Consumption: It has a very low power consumption rate. The efficiency is due to by its latest mechanism.
Exhaust and intake air: Making fresh air to rooms in a quick and reasonably quiet way, circulate fresh air, control humidity, excess heat, smell and air quality in grow area.
Removable duct ends with locking tabs for quick removal and easy maintenance.
Low Noise:
This product comes with low noise technology. High quality blades and machine performance makes the very low noise.
One more important aspect comes with zero vibration, which indicates the perfection of manufacturing of the product.
Usability:
Hongguan, while manufacturing the products focuses on every aspects of quality and usability.
There are variation speed ranges for all type of uses.
Built with cutting edge brushless electronically commutated Motor (EC) motor and dual jet type impeller,
Summary:
The new HDD-125PE 5 Inch 329 CFM is product can be used as the most effective ways to improve your indoor air in all the ways. Reduced expensive cooling bills at home, The silent and yet effective. It comes with double insulation and environmental friendly material. Small but mighty, you'll enjoy the power and efficiency of Hongguan Inline silent duct fan. HDD-125PE 5 Inch 329 CFM with smart air flow. You can just say Ultra Silent Inline Duct Fan near me and our product will come up! This is perfect product to buy in 2021 equipped with all the necessities.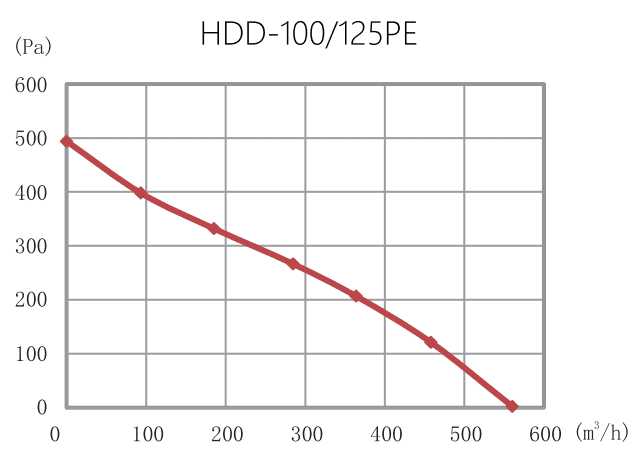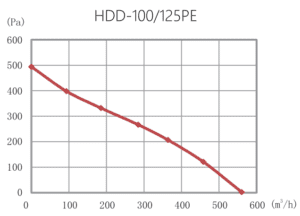 Optional Functions
Fan AUTO/Manual mode switching freely
Low, medium, high air speed optional
Detect environmental temperature
Detect environmental humidity
Detect environmental VOC value
1-30 minutes timer setting
TECHNICAL SPECS
Model
Voltage
(V)
Size
(mm)
Current
(Amps)
Power
(W)
Air Speed
(RPM)
Airflow
(m³/h)
Air Pressure
(Pa)
Net Weight
(Kg)
HDD-125PE
100-240V
125
0.52
MAX.1.03
73
3800
560
494
2.8
Q&A
- Can we order goods from you directly?
Yes, we look forward to receiving your order. However, please note our minimum purchase quantity. f you require smaller quantitieswe will be happy to arrange an individual delivery. We would be delighted to assist you.
- Can i get a discount?
This depends on the specific situation, you can call directly to consult.